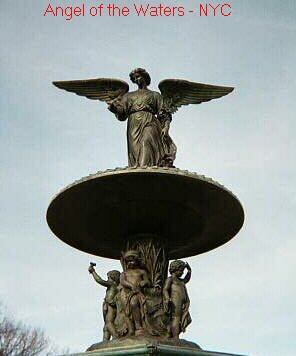 In This Issue Health in the News and More....

1

Folk Medicine

2

General News The New JAMA Report on Heavy Metals In Ayurvedic Medicines -- Abstract

3

Newsflashes from Townsend Letter October 2008

4

Scientific Studies
Folk Medicine (People's Pharmacy)
Soaking dark raisins in gin and eating 7 in AM and 7 in PM (before bed) relieves arthritic pain. One report of ½ cup of mixture of 5pts grape juice, 3pts apple juice, 1pt cider vinegar daily works for arthritic pain.
Wasp sting: add yellow onion juice to site or grated onion
Diarrhea or loose stools try eating coconut.
Toenail fungus: ½ & ½ vinegar and Listerine soaking daily 30' and apply Vicks topically at night 3 months
Hot flashes: try cinnamon in the am on food (water soluble extracts are coumarin-free and therefore non-toxic)
MISC. Cleaning oil from sheets and clothing try ½ cup baking soda and ½ cup vinegar in hot water plus your regular laundry detergent.
General News: New JAMA Report on Heavy Metals in Ayurvedic Medicines -- Abstract
AYURVEDA IS A TRADITIONAL medical system used by a majority of India's 1.1 billion population.1 Ayurveda is also used worldwide by the South Asian diaspora and others.1 However, since 1978 more than 80 cases of lead poisoning associated with Ayurvedic medicine use have been reported worldwide. 2,3 Ayurvedic medicines are divided into 2 major types: herbal only and rasa shastra. Rasa shastra is an ancient practice of deliberately combining herbs with metals (eg, mercury, lead, iron, zinc), minerals (eg, mica), and gems (eg, pearl).4,5 Rasa shastra experts claim that these medicines, if properly prepared and administered, are safe and therapeutic.4,5 Of 70 Ayurvedic medicines manufactured in South Asia and sold in Boston, Massachusetts, stores in 2003, we found that 20% contained lead, mercury, and/or arsenic.6 Estimated daily lead, mercury, and arsenic intakes for these products were all higher than regulatory limits. We identified several rasa shastra medicines that could cause lead and mercury ingestions exceeding US Environmental Protection Agency (EPA) limits by 3 to 4 orders of magnitude. Similar results have been found in other North American cities.7-10
Author Affiliations are listed at the end of this article.
Corresponding Author: Robert B. Saper, MD, MPH, Department of Family Medicine, Boston Medical Center, One Boston Medical Center Place, Dowling 5 S, Boston, MA 02118-2317 (robert.saper@bmc .org).
Context Lead, mercury, and arsenic have been detected in a substantial proportion of Indian-manufactured traditional Ayurvedic medicines. Metals may be present due to the practice of rasa shastra (combining herbs with metals, minerals, and gems). Whether toxic metals are present in both US- and Indian- manufactured Ayurvedic medicines is unknown.
Objectives To determine the prevalence of Ayurvedic medicines available via the Internet containing detectable lead, mercury, or arsenic and to compare the prevalence of toxic metals in US- vs Indian-manufactured medicines and between rasa shastra and non–rasa shastra medicines.
Design A search using 5 Internet search engines and the search terms Ayurveda and Ayurvedic medicine identified 25 Web sites offering traditional Ayurvedic herbs, formulas, or ingredients commonly used in Ayurveda, indicated for oral use, and available for sale. From 673 identified products, 230 Ayurvedic medicines were randomly selected for purchase in August-October 2005. Country of manufacturer/Web site supplier, rasa shastra status, and claims of Good Manufacturing Practices were recorded. Metal concentrations were measured using x-ray fluorescence spectroscopy. Main Outcome Measures Prevalence of medicines with detectable toxic metals in the entire sample and stratified by country of manufacture and rasa shastra status.
Results One hundred ninety-three of the 230 requested medicines were received and analyzed. The prevalence of metal-containing products was 20.7% (95% confidence interval [CI], 15.2%-27.1%). The prevalence of metals in US-manufactured products was 21.7% (95% CI, 14.6%-30.4%) compared with 19.5% (95% CI, 11.3%-30.1%) in Indian products (P=.86). Rasa shastra compared with non–rasa shastra medicines had a greater prevalence of metals (40.6% vs 17.1%; P=.007) and higher median concentrations of lead (11.5 μg/g vs 7.0 μg/g; P=.03) and mercury (20 800 g/g vs 34.5 g/g; P=.04). Among the metal-containing products, 95% were sold by US Web sites and 75% claimed Good Manufacturing Practices. All metal containing products exceeded 1 or more standards for acceptable daily intake of toxic metals.
Conclusion One-fifth of both US-manufactured and Indian-manufactured Ayurvedic medicines purchased via the Internet contain detectable lead, mercury, or arsenic.
JAMA. 2008;300(8):915-923
NewsFlashes From Townsend Letter October 2008
"The National Kidney Foundation withdrew its support of water fluoridation, citing the 2006 National Research Council report indicating that kidney patients are more susceptible to fluoride's bone and teeth-damaging effects.:
Environmental pollution and diabetes may be linked. More research needed.
Standard process scientists identify for first time powerful anti-inflammatory properties in purple carrots—polyacetylenes.
"Antioxidants, carotenoids, and polyunsaturated fatty acids protect against sunburn damage, according to a 2001 literature review published in the American Journal of clinical Nutrition."
Vitmain D protects (not treats) against cancer. One lives longer if the diagnosis comes in the summer. New target levels suggested for vitamin supplementation: get your 25(OH)D level above 60 ng/ml, summer and winter.
Skin cancer cure: extract of eggplant called BEC completely cures many types of skin cancer—in 2 to 3 months. A proprietary version called BEC5 available from Tahoma Clinic Dispensary: 1-800-893-6878.
Childhood asthma and allergies found to be abated in consumers of whole, raw cow's milk. Investigators not sure if it's the fat or conditions of raising/feeding.
Controversy over soy effects clouded by research that does not specify the products used as basis of study.
New CryoProbe therapy technology that is safe and effective for many types of skin lesions. Does not require more than one treatment, is pain free, needs no anesthetic.
From Townsend Letter July 2006
Prostate cancer shown to be effectively treated with Lupeol, a phytochemical found in many fruits—berries, esp.
AIDS may be the a nutritional disease—nutritional supplementation in Zambia has shown remission from symptoms with this treatment.
Want to eradicate bacteria from fresh fruits and vegetables? One PhD researcher found misting with vinegar and hydrogen peroxide – in any order will give complete results. Soap is not effective, she says.
An effective treatment for malaria may involve magnetic field therapy. The bacterium resides in the human red blood cell. The iron is released and gets stacked up to prevent damage to the bug. It's believed that the magnetic fields causes the iron to vibrate and destroy the parasite.
Myrrh is useful for parasites and especially those deep in tissue such as the liver.
Drinking green tea with your wormwood, garlic and other anthelmintics enhances the destructive power of the garlic etc. The tannins in the green tea potentiate the antihelmintics.
Majid Ali, MD offers a reasonable model with scientific basis that would fill out the Ayurvedic requirement to balance the physiology to prevent further infestation. Remember this is prescribed by Caraka, an ancient authority. Further, our model says that a balanced, sterile field (body) prevents the growth of invaders.
Bach flower essences now found to have crystalline structure, which may explain their energetic potency.
Scientific Studies:
Emblica officinalis and hepatocarcinogenesis: A chemopreventive study in Wistar rats